From our land, to your home.
J & K's Good Thyme Farm is a small family run farm in Ashburnham, MA. Established in 2016, we strive to provide nutritious produce and eggs at an affordable price. We use a variety of ethical and sustainable methods, working with nature and it's inputs. Diversity in our crops and livestock, dirty hands, and a lot of sweat equity are the secrets to our success. Think about joining our CSA or visit our Farm Stand (May - October) and support small scale agriculture.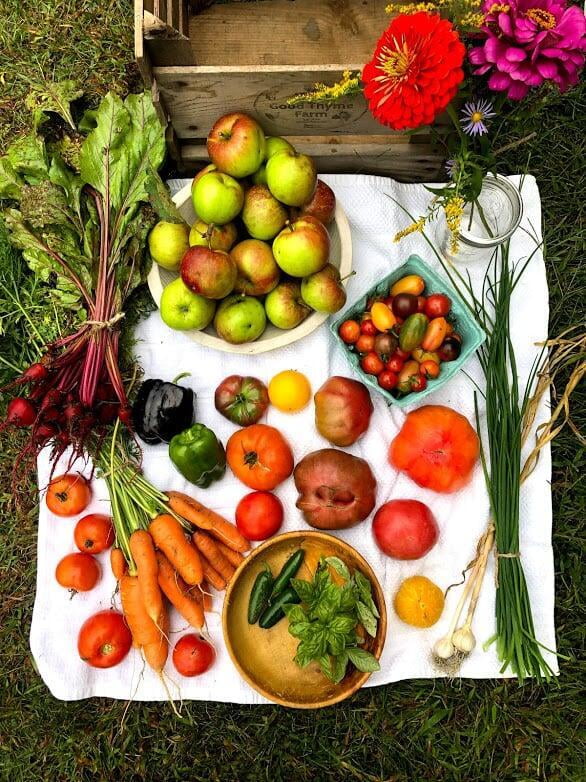 Join Our CSA
Our 16 week Farmshare provides you with a weekly pick up of vegetables here on the farm. We also include fruits, herbs, and flowers when available. We provide you with information on the vegetables, recipes, and storage tips weekly too! Our CSA is also SNAP and HIP eligible. Get on our waitlist to be notified when we are taking new customers.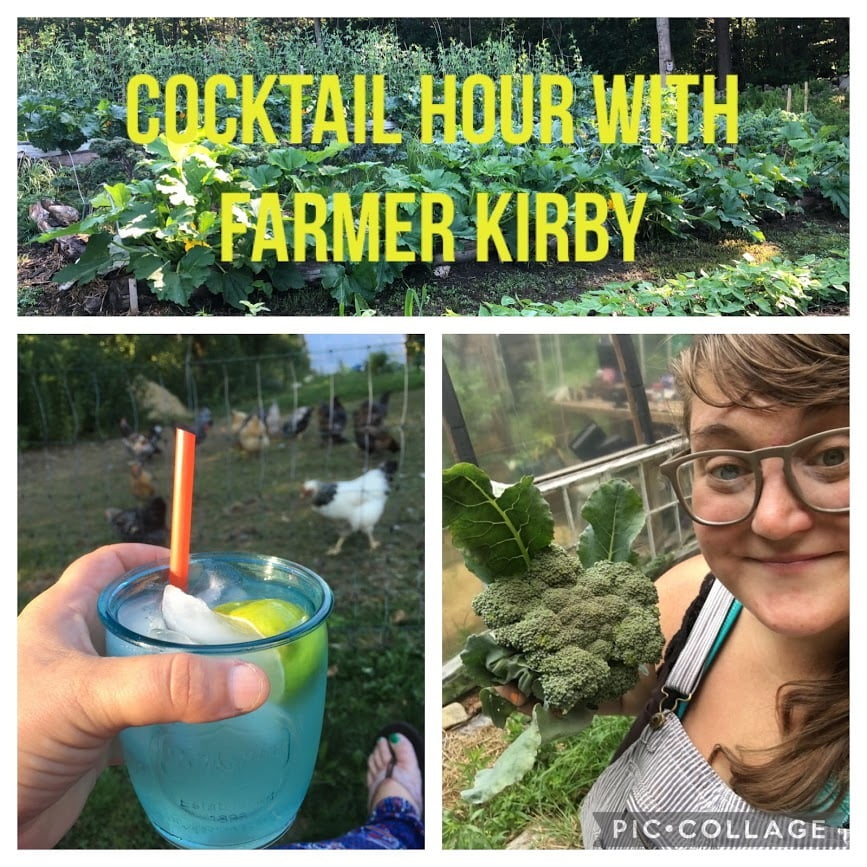 Cocktails with Farmer Kirby
Grab your favorite cocktail and join Farmer Kirby and friends for some fun conversation about all kinds of farming and homesteading topics. We love passing along the knowledge we've gained over the years, from our own trail and error, and from having conversations like these with fellow farmers, friends, and homesteaders. We will prepare a topic to kick things off -- but all topics/questions are welcome. Join us virtually on every other Thursday at 6pm -- link to join below. Can't make it ? No Worries - we will post a recording of each week too. Date and topics below.
2/18/21 - 6:00 PM - Seeds & Seed Starting
This seems like a timely topic - where can you source good seed? How do you find seed swaps. What to think about when picking varieties. What kind of pre planning can you do for a successful season. What do you need to start seeds. When do you start them? Or any other "seedy" question you may have - about seeds or anything else you are curious about.
3/4/21 - 6:00 PM - Garden Planning
Spacing plants, companion plantings, methods for planting. How much can you cram into your garden space? How do you keep your soil nutrient dense and healthy? How can you deter pests and increase pollinators? Rows - Squares - Containers - Raised Beds - Nothing is off limits, we'll talk about how to work with the space you've got creatively. Bring your bare dirt and lets fill it up!

Join the link below at 6 PM or sign up for an e-mail reminder