Below is a description of all the crops we are growing this season. Sometimes the forces of Mother Nature have other plans for us and not everything comes to fruition. With our weekly share e-mails we will include links to recipes, storage suggestions and descriptions of everything you will get on Saturday.
Bush Beans - Trilogy & Dragon Tounge
Trilogy is a delightful mix of green, yellow and purple bush beans. This mix of Provider, Royal Burgundy and Rocdor beans are meaty with good flavor. Dragon Tongue are a flat podded heirloom, string-less and tasty.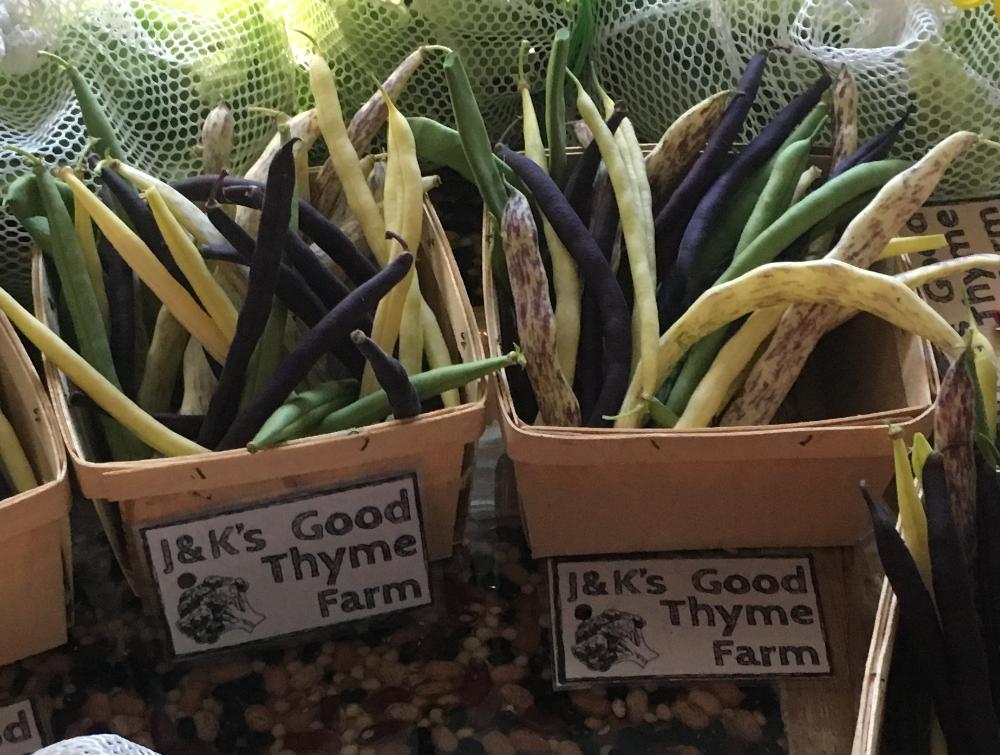 Beets (Golden & Avalanche)
Sweet and delicious, both golden and white beets also pack in the health benefits. High in vitamins and minerals these little roots are great for cleansing your body. The white and yellow varieties tend to be sweeter in flavor than their red counterparts and don't leave your kitchen looking like a massacre occurred.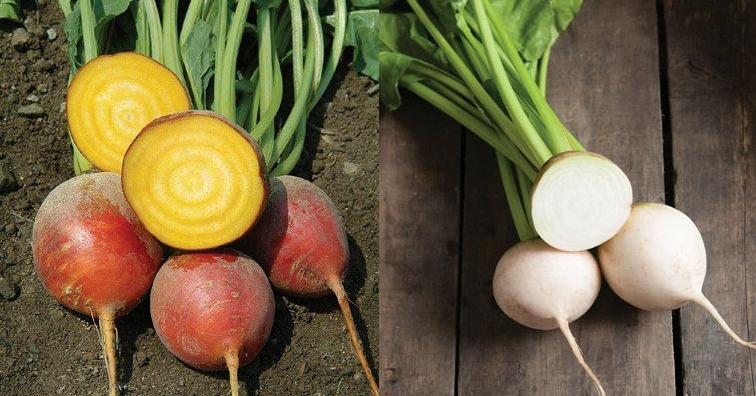 Brussels Sprouts - Hestia
Medium-small sprouts that are densely packed with a bright green exterior frosted over with cool blue and wrapped around a densely-packed yellow interior. The flavor is astonishing: full, meaty, and very satisfying. Packed tight with nutrients and flavor these sprouts hold well and can be braised, roasted or eaten raw.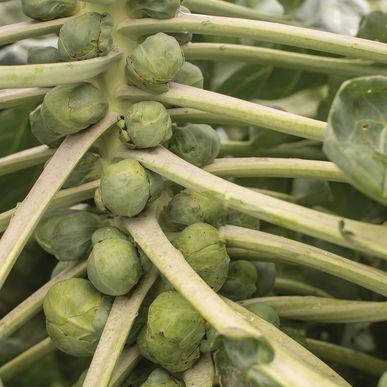 Carrots - Hercules, Rainbow & Purple Haze
Three varieties of carrots make for a beautiful and delicious trio. Hercules are orange, short, stumpy and sweet carrots. Rainbow carrots are a blend of yellow carrots that vary in flavor and sweetness. The Purple Haze Carrots have a purple skin and a sweet flavor.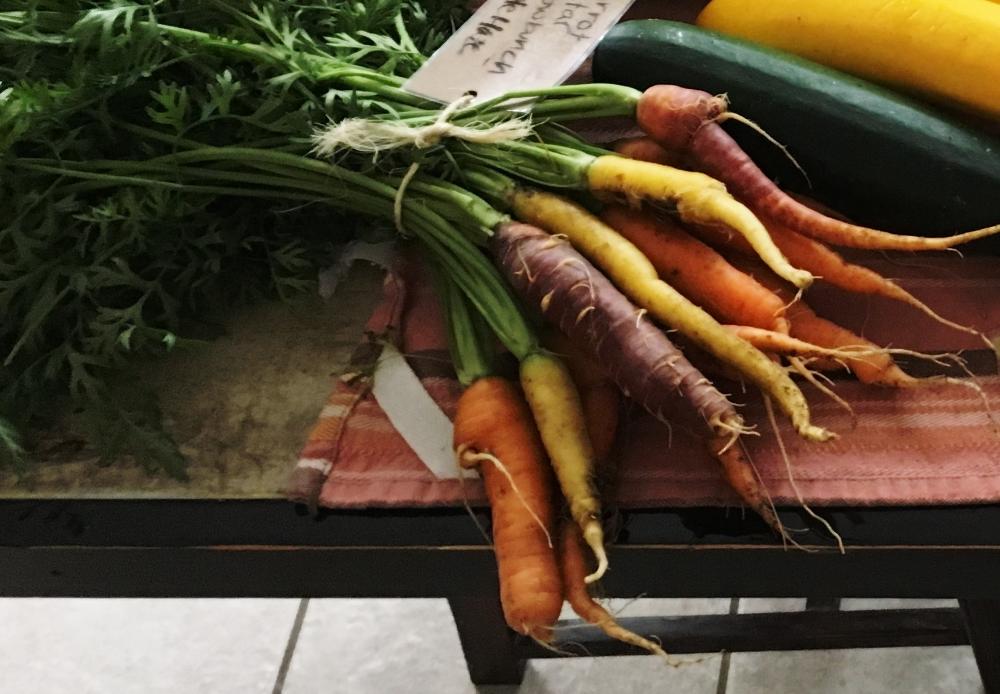 Beautiful, glossy black fruits have excellent flavor. A very versatile variety, fruits become firm at a small size, allowing it to be harvested at half-pound baby size or as a quarter-pound mini eggplant.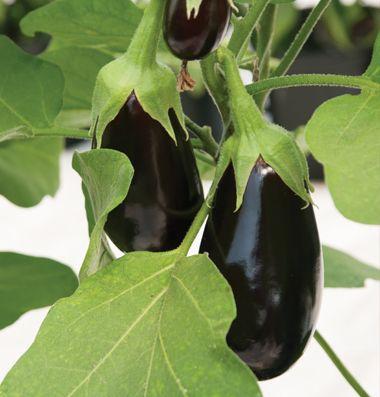 Greens - Fivestar Greenhouse Mix
Includes Green Oakleaf, Red Oakleaf, Red Romaine, Green Leaf, and Red Leaf lettuces. Picked as baby lettuce and bagged into a mix. They make for a crisp and delicious salad.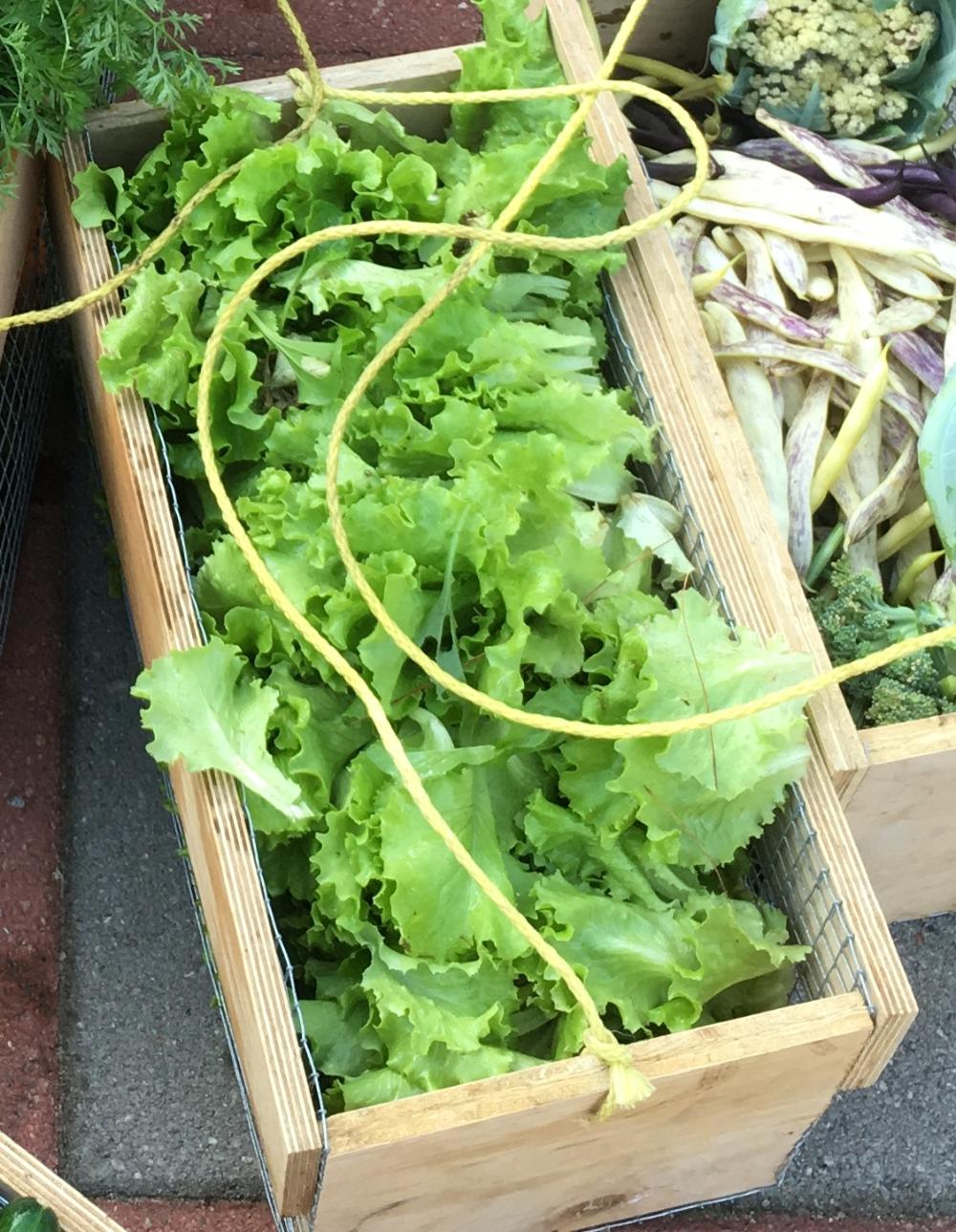 Kholrabi - QuickStar & Azu Star
These early season bulbs are a favorite cooked or raw. The Quickstar variety is green with a crisp texture and mild taste of the bulbs resembles water chestnuts. The Azu Star has a purple skin with a crisp white flesh, that is juicy and particularly great in slaws.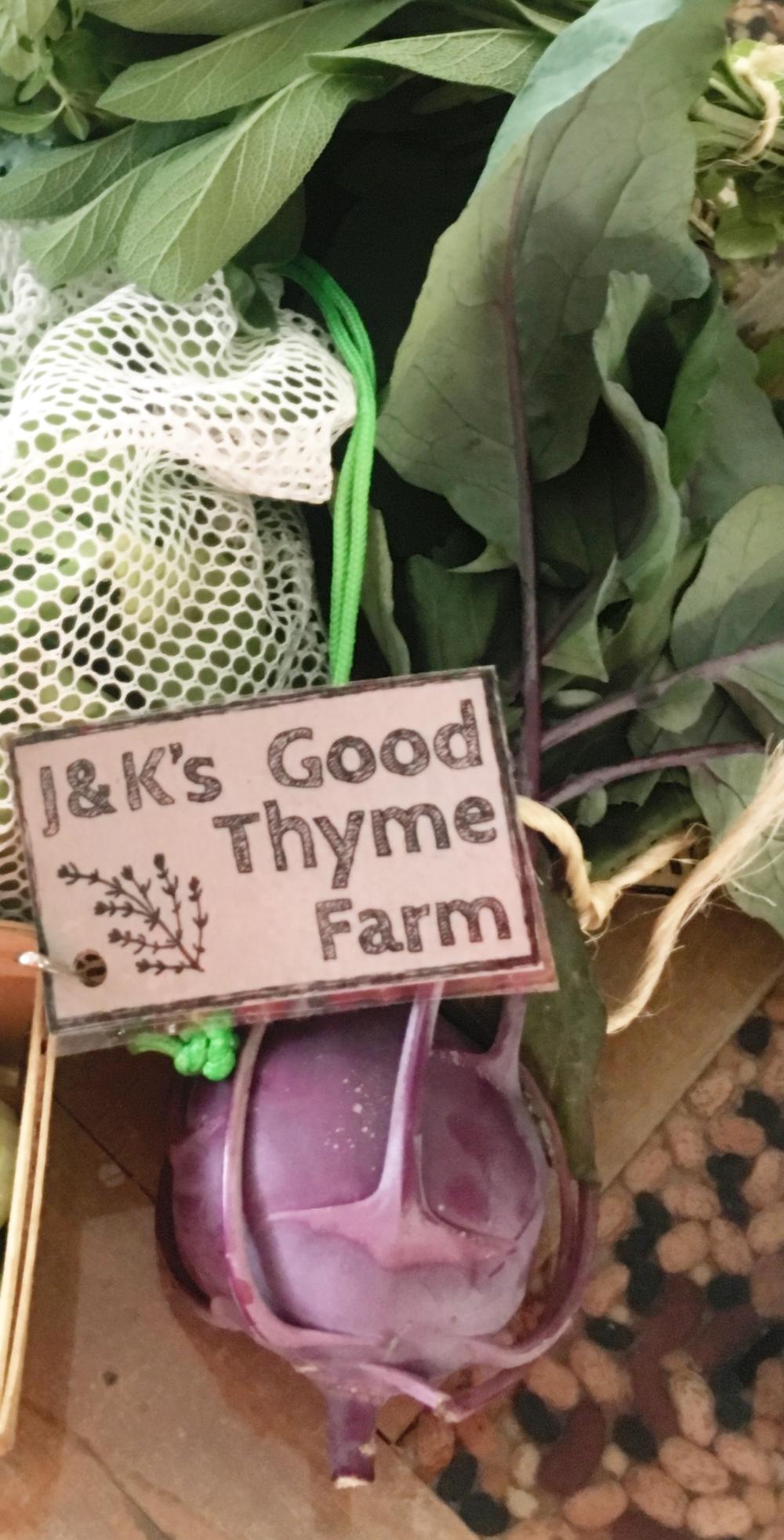 Onions - Patterson & Red Wing
Patterson onions are yellow, firm and sweet. They store well and have a creamy flesh with a nice flavor. Red Wing onions are globe shaped, red and have a pungent flavor. These store well too.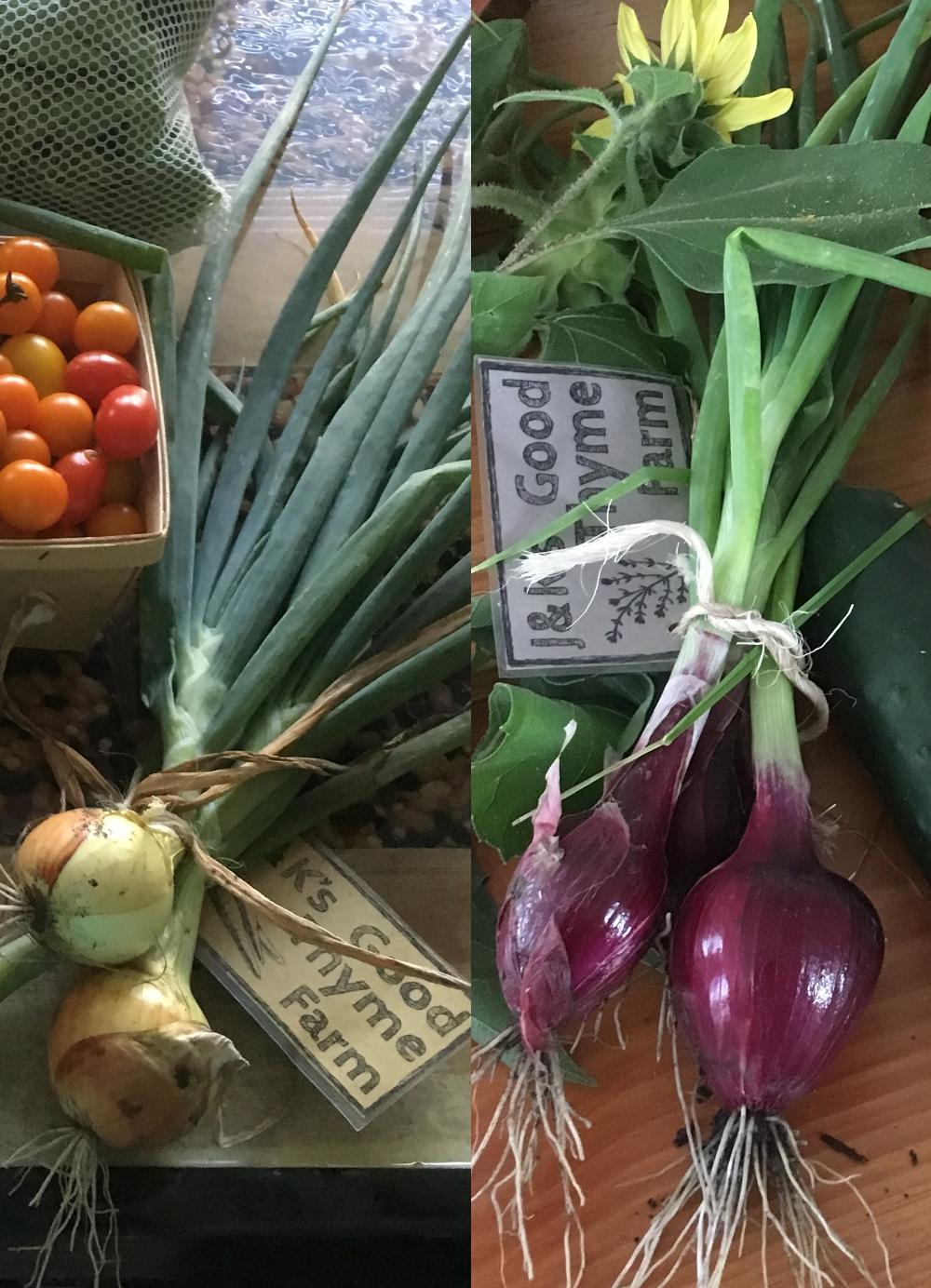 Hot Peppers - Jalapeno, Hungarian Hot Wax and Habenero
The Early Jalapenos have a dark green, thick skin that forms to the shape of a cone and a delicious flavor with a warm heat. The hot wax are a Hungarian variety of pepper that range from medium to hot in heat and vary in color from green, yellow, orange and red. The hottest of the peppers are the habenero peppers, pungent and yellowish orange.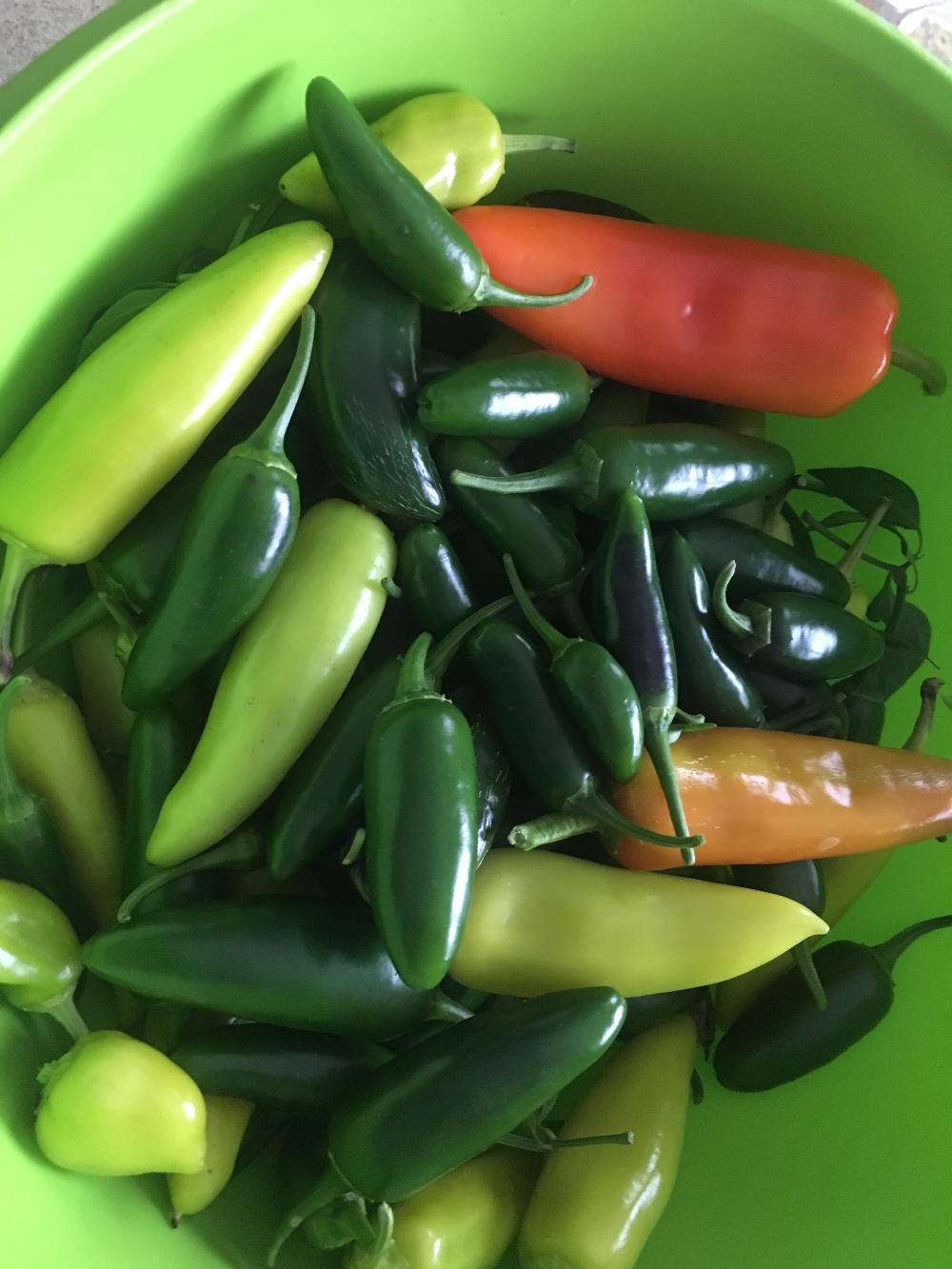 Potatoes - Strawberry Paw and Satina
Who doesn't love a delicious potato. Our Strawberry Paw potatoes have a nice red skin with flesh that has a smooth texture and great flavor. The Satina has a yellow skin and flesh with a gourmet flavor that makes them great for boiling and mashing. Both have a great storage capacity too!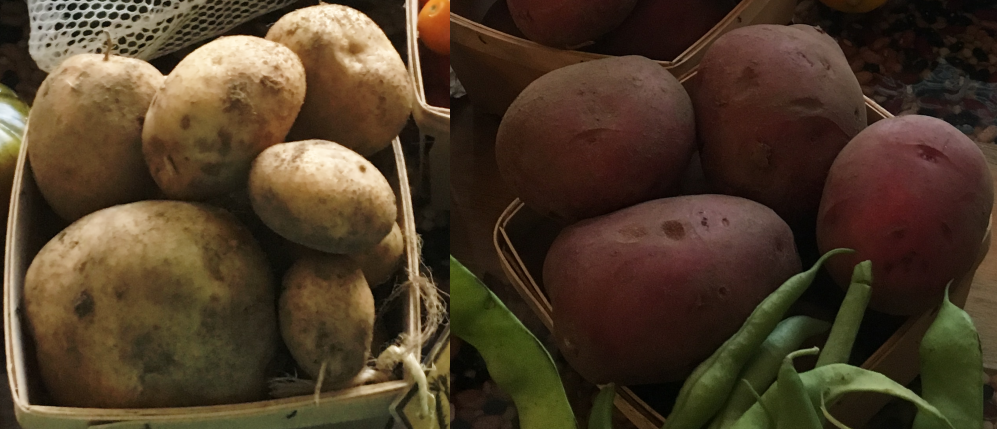 Radish - Easter Egg and Rover
Our Easter Egg and Rover Radish varieties make beautiful and tasty bunches of radishes. Our Easter Egg mix includes Pink, White and Purple radishes that have both sweet and spicy flavors. The Rover Radish is a top pick of crisp red radishes that have a nice mild flavor.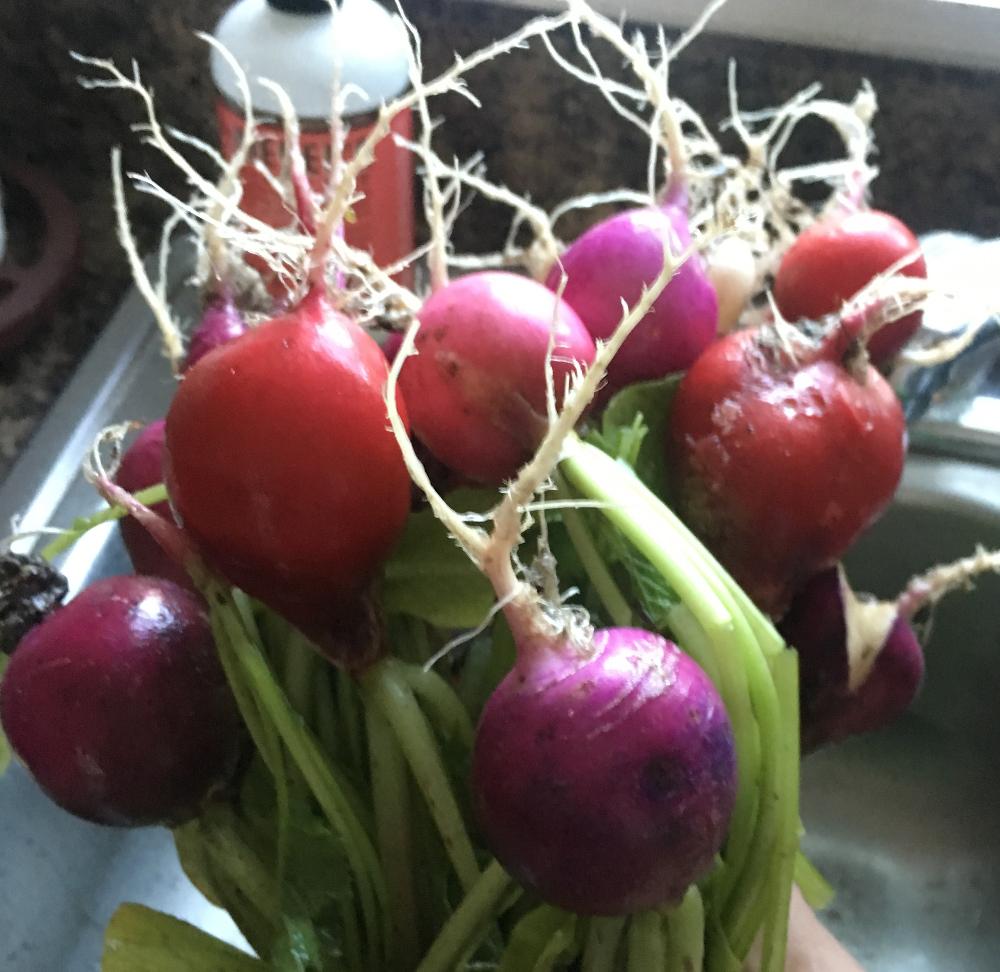 A string-less French filet bean, it is sometimes referred to as a gourmets delight. They are known to be the best tasting pole bean both fresh and frozen. They can grow to lengths of 11" inches!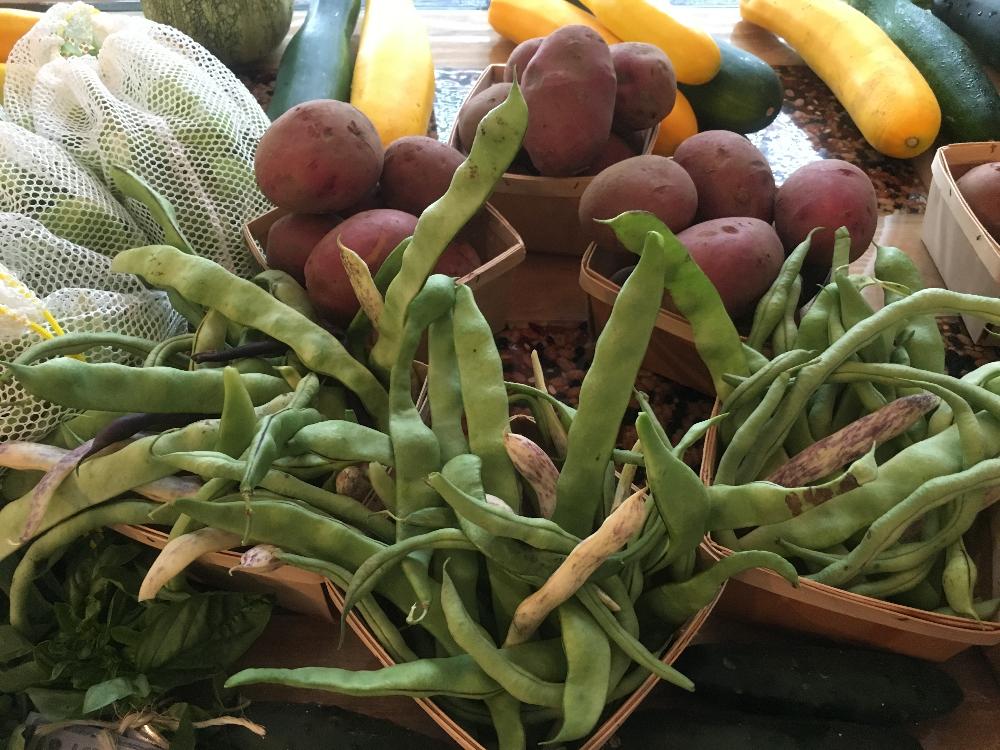 This domed and tight packed broccoli is heat tolerant and very adaptable to a variety of weather conditions. Broccoli is great raw, steamed, sauteed and roasted. It's high in Vitamin K and Vitamin C it's packed with flavor and nutrients. Part of the cabbage family, both the florets and stalks are edible.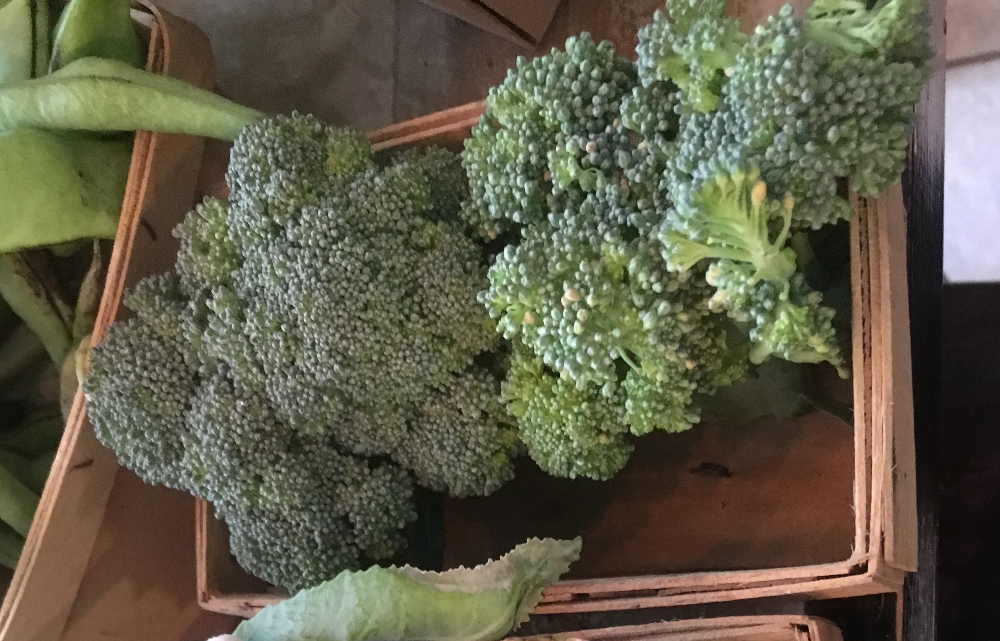 Cabbage - Tiara & Integro
The Tiara cabbage is an early cabbage and has 3 lb. round heads packed with mildly sweet leaves that are excellent for cooking or fresh use. The Integro cabbage is a late season cabbage with leaves thick and sweet, and a unique amethyst color. It's dense heads have excellent field-holding and shelf life.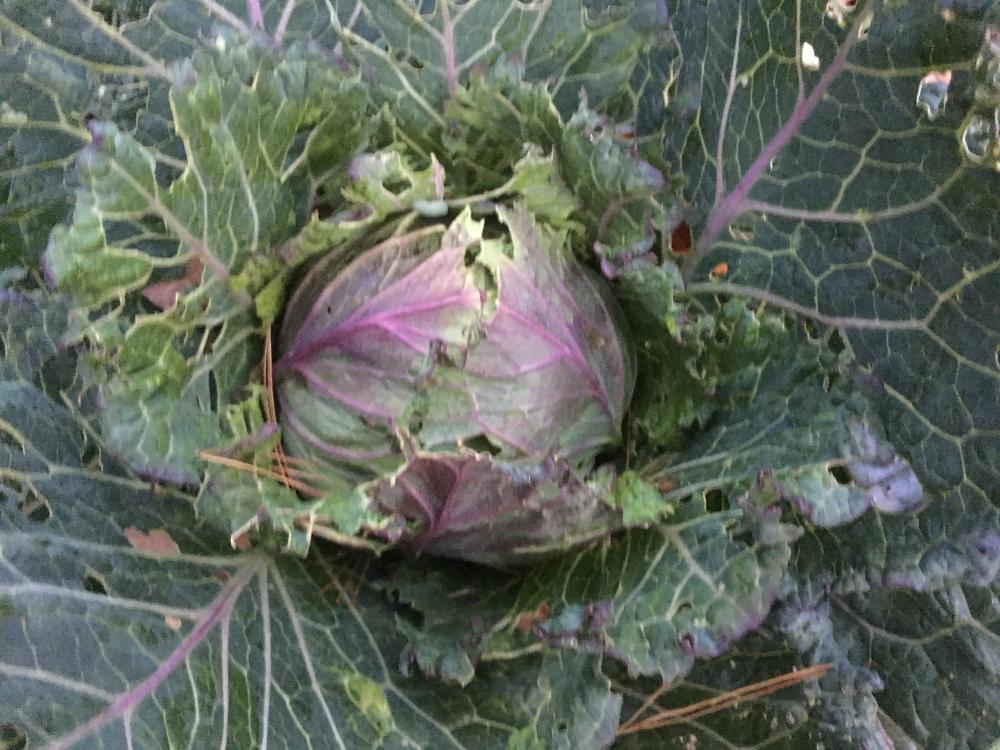 Cucumbers - Corinato, Unistar, Excelsior
The Corinato cukes are dark green uniform slicing cucumber with a small seed base. Unistar cucumbers are crunchy with a delicious flavor. The Excelsior cucumber is a blocky pickling cucumber with American style spines.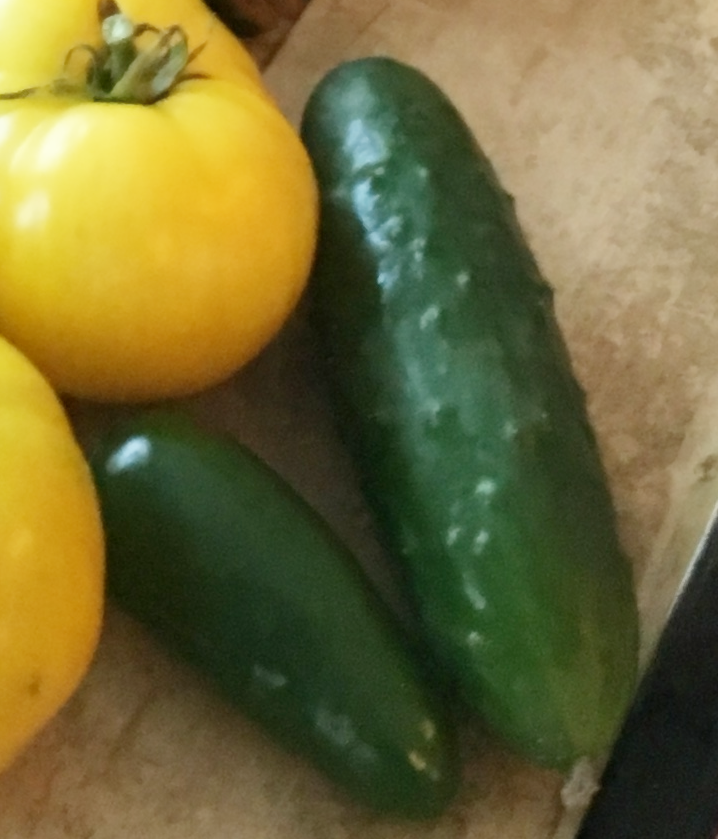 Garlic - German Red & Music
These two varieties of garlic are hardneck, meaning they provide scapes in the spring and bulbs in the summer. Music bulbs have a medium hot true garlic flavor. German Red bulbs are full bodied strong and spicy.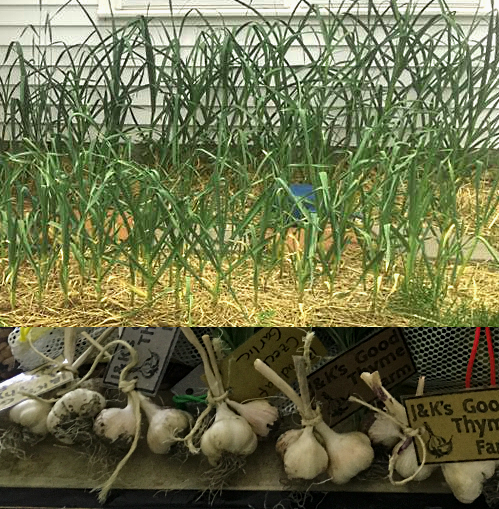 Kale - Red Russian, Winterbor and Locinato
Packed with flavor and nutrition! Red Russian Kale has purplish stems and smooth leaves, it is great for sauteing or using in a salad. Winterbor is dark green, ruffled and compact, this is great for making chips or braising. Locinato has a dark blue hue and a rippled leaf, the sturdy leaves can be used in salads, roasts or complex dishes. High in fiber and nutrients kale is a great addition to many meals.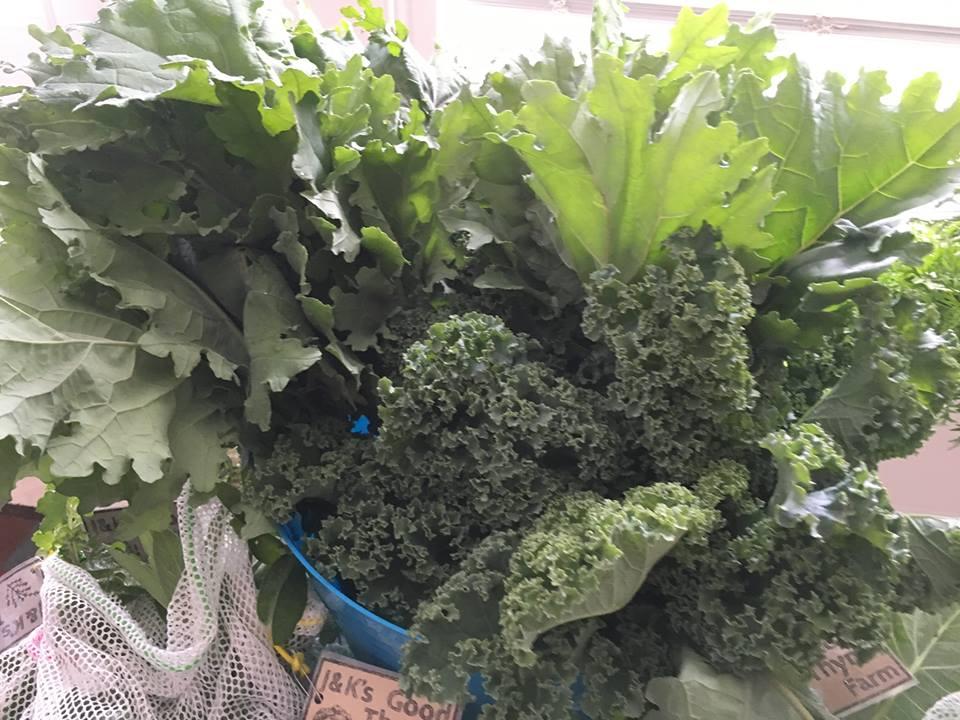 Leeks - Megaton & King Richard
The Megaton leeks have large, thick, solid, white shanks, robust blue-green foliage and a tasty, robust, pungent flavor. The King Richard leeks have a mild sweet flavor in and a green top with crisp white flesh. Leeks can be used in side dishes and soups and have great flavor.
A string-less snap pea with an excellent flavor. They have a crisp juicy pod that is plump and extra thick. They taste great raw, steamed or roasted. Even the shoots can be eaten in salads, raw and provides a nice sweet taste.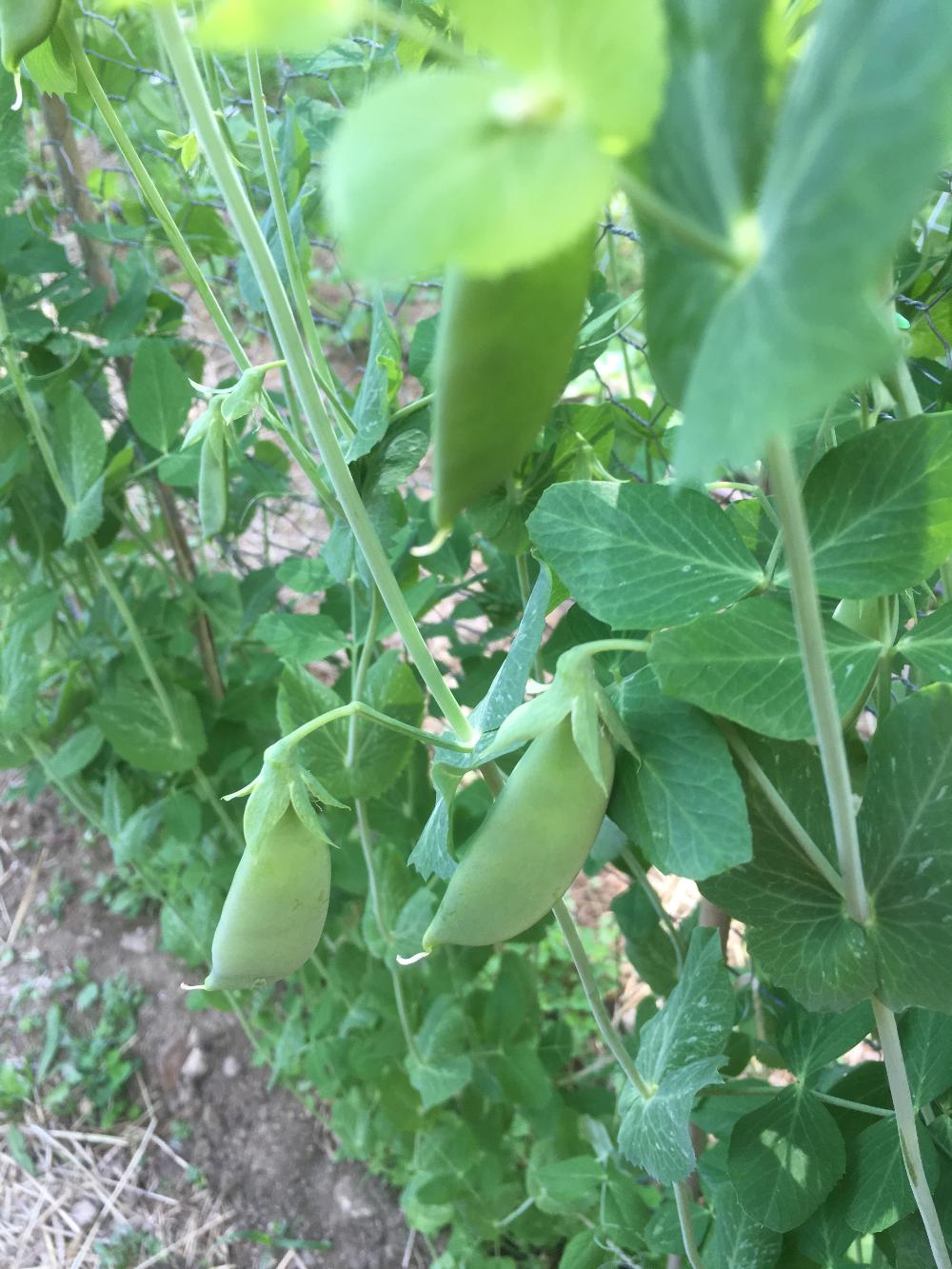 Sweet Peppers - Ace & Flavorburst
Our two varieties cover all the color and flavor bases. Our Ace peppers are dark green, turning bright red when they reach maturity, with three lobes, thick walls and a nice mild flavor. Our Flavorburst peppers start lime green and mature to a bright yellow and then medium orange. They boast an excellent and sweet flavor and are enjoyed raw or cooked into any meal.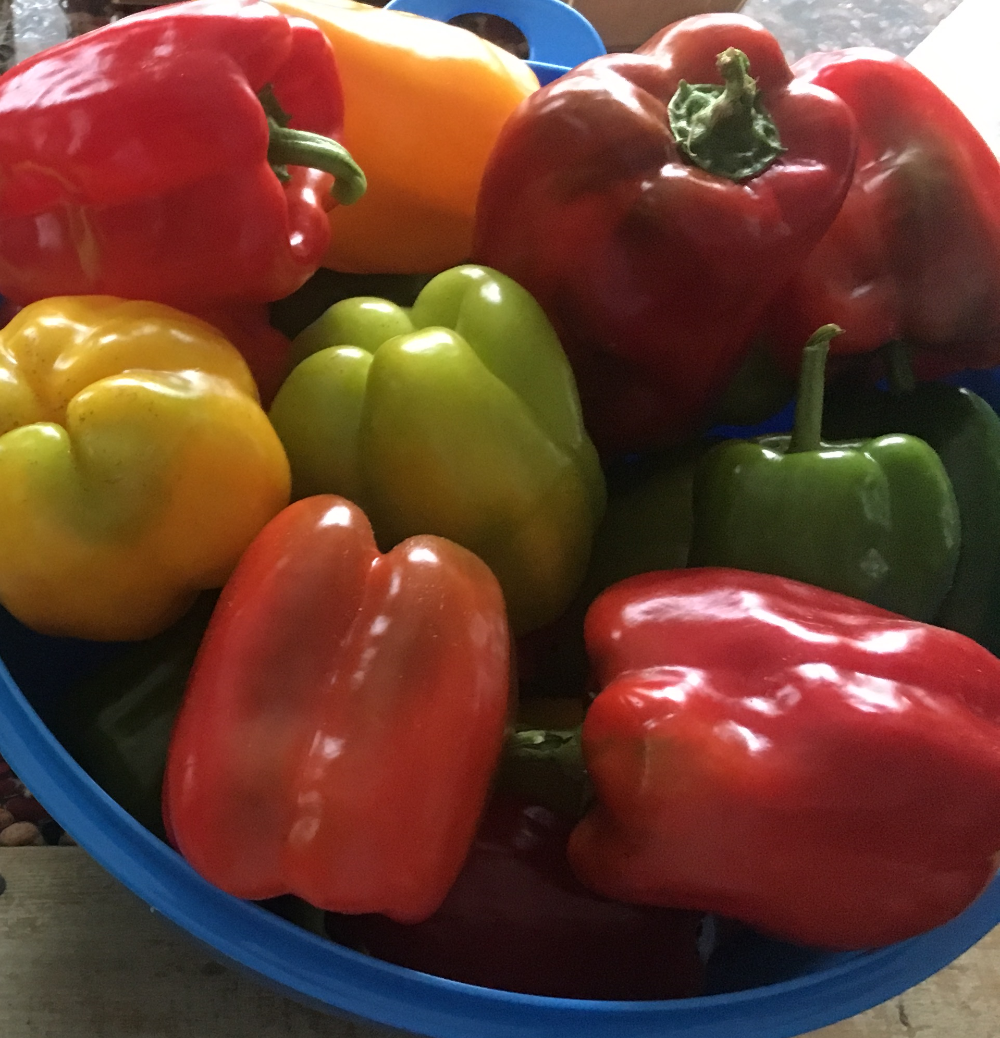 Pumpkins - Pie, Carving, Decorative & Gourds
A variety of pumpkins for eating, decorating and even gourds for drying! Our New England Pie pumpkins are small but pack flavor and our Polar Bear pumpkins look beautiful on display.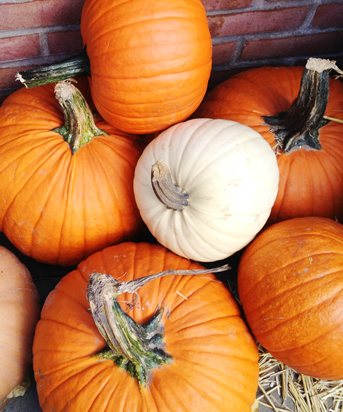 This small white turnip variety is a favorite by many. Eaten raw, the flavor is sweet and fruity, and the texture is crisp and tender. The dark-green, hairless tops are useful raw or lightly cooked with the roots. Our favorite way to cook them is in a pan with oil and either savory or sweet seasoning. The crisp and delicious flavor will add a new dish to your early season meal plans.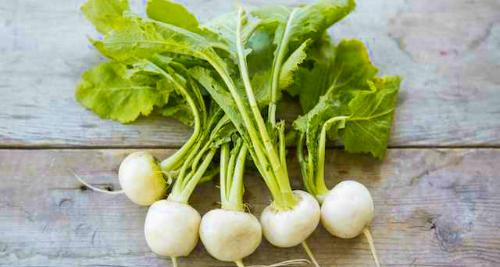 We also will have a number of other herbs and fruit!
HERBS
Basil
Cilantro
Chamomile
Chives
Dill
Lavender
Mountain Mint
Common Mint
Oregano
Parsley
Rosemary
Sage
Thyme
Strawberries
- Earliglow

- Jewel

- Sparkle

Blueberries
-Patriot

-Northland

-Jersey

Apples
-Granny Smith

- Honeycrisp